Relabel Digital Product Passport
Digital Passport for Recyclability
Close the post-purchase loop. Meet the demands of consumers, policies and circular business models.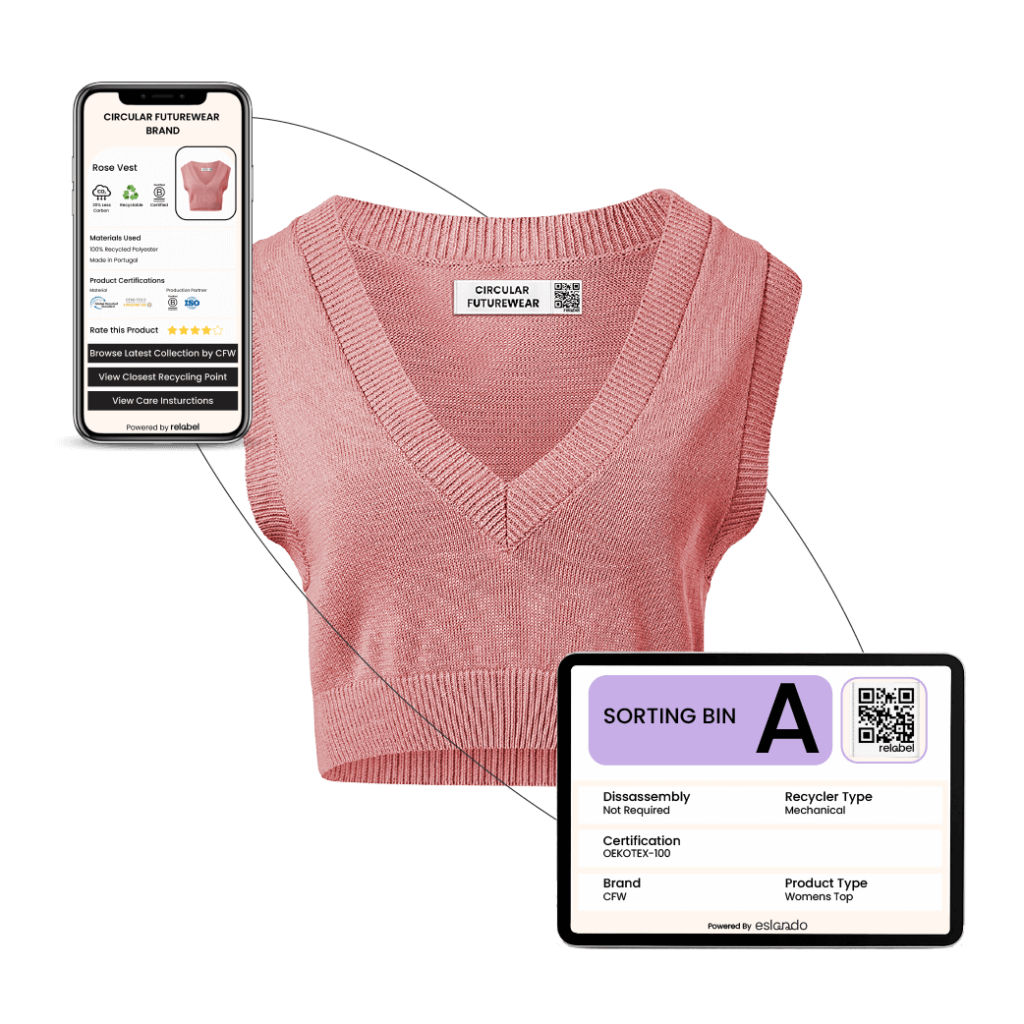 Dynamic Digital Product Passport built with Recyclers
We have engaged global textile recyclers in developing the Relabel. Understanding their needs and delivering impactful circularity for brands.
Textile recycling technology is advancing faster than ever. It is now possible to recycle most clothing, but there's a missing link that connects the right product with the right recycler.
We work with brands to label their product at source. Our dynamic system is constantly updated with the latest guidelines from recyclers. Therefore, when the products carrying relabel reach sorters, it is correctly identified and forwarded to the right recycler.
We monitor and trace the end-of-life movement of all products. Our partner brands gain new valuable insights which they can share with their consumers and stakeholders.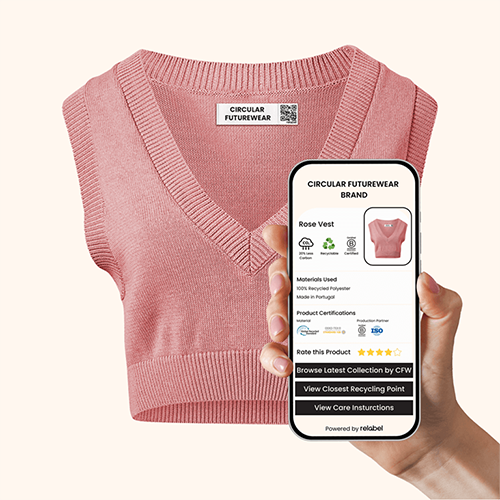 How can Eslando's Relabel help Brands?
Relabel is a Digital Product Passport created by Eslando to empower brands to deliver on their sustainability mission.
Through Relabel, Eslando enables brands to close their product's post-purchase to new recycled raw materials loop. 
Engage and retain customers with your products.
Gain valuable recycling analytics.
Embed sustainability and transparency into each item.
Unlock resale and new revenue streams.
Prepare for EU Digital Product Passport Legislation
Contact us today to book a free consultation call.
Relabel Enables Data Based Textile Sorting
Often, sorters have trouble identifying the best recycler for old clothes. So they take out what's resaleable in developing countries, and send the rest, worth $500 billion, straight to landfills. We are here to change that.
By enabling data-based sorting through relabel, we get the right product to the right recycler.  In other words, we're making recycling more efficient and bringing brands new sources of sustainable raw materials
Just like clothes, you could also...